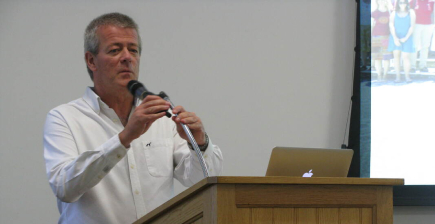 Andrew Ward
DIP. IACH R.S.HOM - MAIN COURSE LECTURER
Ask a Question
---
Contact Info
About Me
Andrew Ward Dip IACH R.S.Hom LCH
Degree BA (Hons) in Archaeology – Lancaster University
---
Education
Degree BA (Hons) in Archaeology – Lancaster University
L.C.H - Licentiate of the Coillege of Homeopathy, London 1990
R.S.Hom - registered with the Society of Homeopaths
Dip IACH - Diploma International Academy of Classical Homeopathy
UK Ambassador for Vithoulkas Compass repertory system
Have been in private practice full time for 32 years
2012-21
E-learning programme
From 2012- 2021 I ran and taught the Vithoulkas Classical Homeopathy Training Programme in London - based on the global E-learning programme of the IACH
2005
Vithoulkas Video Course
In 2005 I set up the Vithoulkas Video Course in the UK – in Central London. This was a 3-year training course in Classical Homeopathy.
The Academy in Greece (IACH)
For 25 years ran annual training trips to the Academy in Greece for Drs and homoeopaths.
1996-2019
For 25 years studied, trained and assisted Prof. George Vithoulkas at the International Academy of Classical Homoeopathy, Alonissos, Greece.
NHS Practice
NHS practice for 14 years at St Margaret's Surgery, Bradford-on-Avon, Wiltshire. Presented the findings the The Parliamentary select committee for CAM.
1992
R.S.Hom
Registered with the Society of Homoeopaths in 1992 – R.S.Hom
1990
Licentiate of the College of Homoeopathy LCH
Graduated form the College of Homoeopathy in 1990 – with Licentiate of the College of Homoeopathy LCH