Year 1 - Foundation Course
Year 1 - Foundation Course
The Foundation
A 11-month foundation course in Classical Homeopathy. This course can be taken as a stand-alone course or as part of the 4 year professional Practitioner Training. The student will learn the basic theory and principles of homeopathy as well as how to use 50 remedies in successfully prescribing for acute conditions. Ideal for family and friends or to lay the foundation for the professional course. This module will also include foundation medical sciences and how to understand and treat acute illnesses from a medical perspective. This will be taught by a medical doctor experienced in acute and emergency medicine.
The History of Homeopathy
Homeopathic Theory and Principles
Materia Medica of 50 remedies most used in acute and emergency situations
Acute Prescribing - the Theory and the Practice
Case Taking and Case Studies
Medical Science studies (with Dr Gandy)
Introduction to the Repertory and Materia medica
Use of Vithoulkas Compass computer repertory
Starts 19/20th November 2022
---
Best possible theorical education
Best possible practical education
Clinical education methodology
Acute Case taking and prescribing
Supervised case taking
Training in Vithoulkas Compass online AI repertory system
---
Patients Reviews
Some valuable feedbacks from our students in 30+ years.
In my learning journey I met lots of teachers. They all had different qualities. They were all great in their teaching but they had different qualities. The most modest of all is Andrew. I have been on different courses but Andrew style of teaching is totally different from them.
Shafaq Abbasi
From the moment I enrolled on the IACH course taught by Andrew, I saw Andrew's intellectual and professional integrity and immense potential as a great teacher. It was certainly very intensive and challenging, much more than I had initially signed up for, but Andrew always made us believe that we could do it.
Nazli Mohsin
COURSE LECTURER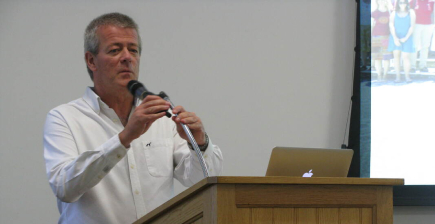 Andrew Ward
DIP. IACH R.S.HOM - MAIN COURSE LECTURER
Learn More